PHOTO GALLERIES
YEARBOOKS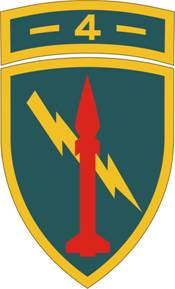 CAMP PAGE, KOREA
*****JUST ADDED -- 1967 4th MISSILE YEARBOOK
Click the link at the left to see it.

**************************************************************************************************************************************
NEW 1958-1959 PHOTOS ADDED
Just added 33 new photos contributed by Terry Clark, who was at Camp Page in those early years (the post opened in 1958).

Click here to see them. As usual, click "Information" for photo captions and "Actual Size" to zoom in.


ANOTHER YOUTUBE VIDEO


Well worth watching. If it runs too slow on this site, you may have better luck on Youtube itself. Do a search for "camp page korea." Turn your speakers on.


51 NEW PHOTOS
Here are 51 new photos from Ron Baker, who was stationed at Camp Page from November 1966 to April 1968. As usual, click the thumbnails to enlarge and "Information" at the bottom of the screen for the captions and other (mostly useless) details.


1st/42nd ARTY REGT PHOTOS
Here are about 100 new photos contributed by Bill Mair, who was at Page in 1965-1966. Click the thumbnails to enlarge. Click "Information" at the bottom of the page to see some additional details.

Bill Mair photos


TWO NEW PHOTO GALLERIES
Here are two collections of photos of Camp Page and Chunchon I received recently. We are using a new photo display utility, which seems to work as well as the old one and allows you to download the images if you want them. The photos were contributed by Jim Hofstetter (1959) and David Bell (1967-1968).

1959 photos
1967-1968 photos


THE MISSILE COMMAND NEWS
Here are some clippings from various issues of the 4th Missile Command newspaper in 1974. Click here to see them.
SIGN THE GUESTBOOK
Let everybody know you were here. There is a link to the Guestbook at the left and for the time being you can also click here.


PICTURES OF FORMER CAMP PAGE SITE TAKEN 9/1/2013
These photos were taken by Damon Sims, who visited the area on September 1, 2013. He says the perimeter wall has now been taken down and the 1-2 hangar has been converted into a market. There is a caption above each picture.

If you're interested in what is in store for the camp area, check out the article at this link.


SOME NEW STUFF
Here is an assortment of things I've received over the last several weeks and so far haven't got around to putting on the site. There are 14 photos taken in 1967-68 by Dave Bell, eight taken in 1992-93 by Kelly Crigger, and several images of unit patches and so forth, as well as a before and after photo of Mike Males. Most of these should really be added to existing areas already on the site, and that's what I plan to do with them eventually but that could take a while.


1965-66 PHOTOS ADDED JUNE 1, 2013
Just added a collection of photos from Jimmy Boblett, who arrived at Camp Page in August 1965 and served in 4th Support for 19 months. Click here to see them.


21st FINANCE CO YEARBOOK
Camp Page section of 1971 21st Finance Co yearbook
NEW YEARBOOK AND PHOTOS (July 26, 2012)
Just added a 1969 yearbook for Battalion Headquarters, HQ Btry,7/5. Also added two small collections of photos:
New 1969 7/5 yearbook
1969 7/5 photos
4th Battalion 501st Aviation
The HAWK pictures and yearbook were contributed by Mike Males, who was stationed at Page in 1968-69. The 4-501 pictures were taken by Kelly Crigger,
A HUNDRED MORE 1969-70 PHOTOS
Recently received over 100 new photos taken in 1969 and 1970 at Camp Page, in Chunchon and in the surrounding area. Here are links to most of them:

Camp Page
Chunchon & Mt Useless
Site 7/5


1969 HEADQUARTERS BATTERY 7TH BATTALION HAWK 5TH ARTILLERY YEARBOOK
Just added a new complete 1969 yearbook for Headquarters Battery, 7/5 HAWK, which contains some interesting pictures of the post even if you didn't know any of the men. The book was made available by Charles Flower, who was stationed at Camp Page from 1969-1970. Click the new link in Yearbooks at the left to see it.


1977-1978 PHOTOS
Here are some photos of Camp Page and Chunchon taken in 1977-78 by Stephen P. Fegel, who was a helicopter pilot at Page in those years. The pictures of Chunchon and the surrounding area are particularly good.


2003-2005 PHOTOS
Here are some new photos taken in 2003-2005 showing the post, the airfield, barracks, the mountain, etc. Take a look.


1st BATTALION 2nd AVIATION REGT
Here are some pictures taken at Camp Page in September 2001, just before the attack on the World Trade Center. The buildings behind the helicopters on the ground are barracks. The jury is still out on what the checkered tower is; it is standing in Chunchon, outside the post perimeter. The helicopters are AH-64D Longbow Apaches. All photos are by Ron Bolinsky.

1/2 Aviation wore the 2nd Infantry Division Indianhead patch on the shoulder. They also wore the Yosemite Sam patch on flight and maintenance suits.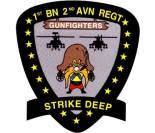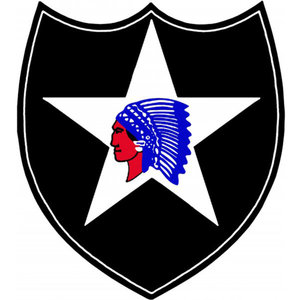 NEW PHOTOS OF CAMP PAGE & CHUNCHON TODAY
Here is a collection of photos taken May 18, 2011, showing what remains of the post and what those familiar streets around the post look like today. It looks as if just about everything has been rebuilt since I left.


NEW PHOTOS IN THE LAST MONTH
Here are a few photos from 1962 and 1963, probably the oldest pictures on here. So you can identify them, the file names start with the year. The other photos are from the mid- to late-sixties showing a plane trip from Chunchon to Seoul, some bar photos, and a climb up Mt Useless.


300+ B&W AND COLOR PHOTOS FROM 1964-65
Here are links to Dave Kowalsky's color and black-and-white photos. Keep an eye out for the Re-Up water tower, which was gone before I got there in 1967 (I think).

1964-65 BLACK AND WHITE PHOTOS
1964-65 COLOR PHOTOS

Dave also has more stuff on his own website at these links:

South Korea
226 Signal Company


RICH COMBS' CAMP PAGE MOVIE
Rich was stationed at Camp Page in 1966-67. While he was there he filmed the camp and village with an 8mm movie camera. He converted it to DVD at some point and sent it to me, and I made this flash movie from part of it. It was on the site a couple of years ago, but I had to take it down due to a problem with my ISP. Later, when the problem was resolved, I forgot to put the link back. It's back now, at the bottom of the column at the left.


CAMP PAGE IN JUNE 2011
Just received by email fifteen photos of the post taken on June 18, 2011, just a few days ago. The post is almost gone, nothing remaining except a few buildings and the red-and-white checkered water tower.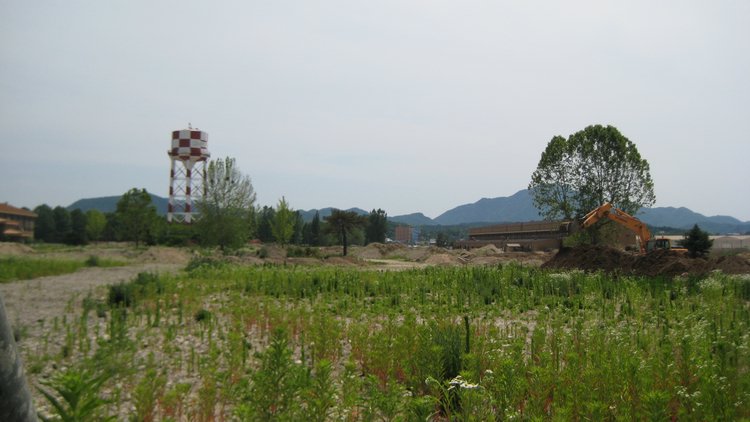 Pam Austin, the photographer, wrote: "There is almost nothing left -- the entire air strip has been torn up. The walls around the camp remain, as does the water tower, although the words 'Camp Page' have been whited out. The picture of the parking lot shows the new subway station across the street from the camp -- the parking lot was built on what was part of the camp. I went through a year ago, and they still had the road signs up that pointed to the base. Those have now been removed. There appear to be some kind of warehouses on the ground, but they are made of really flimsy material. The whole site is fenced off -- either with the original camp fence (still with rusting concertina wire on top), or with chain link from a construction company."




See all fifteen photos here.


NEW YEARBOOKS
Just added June 2, 2011.






In addition to the pictures of the men, there are pretty good images of the main gate, headquarters building, chapel, library, airfield, control tower, etc. Worth a look even if you weren't there in 1970. Click the new yearbook link at the left (the one on the bottom)

You can also click the link at the left for the 1972 4th Missile Command Yearbook and the 1972 55th Aviation Company (Dragon Flight) yearbook. 55th Aviation Company arrived at Camp Page in 1972 and took over 4th Missile's "Rocket Airlines" that year.

.

Here are some more new photos we've gotten from various sources over the last few weeks. Click right HERE.



CAMP PAGE VIDEO ON YOUTUBE


Made in 1995-1996 with a movie camera mounted on a bicycle.
AERIAL PHOTOS


Just recently got these aerial photos that were apparently taken immediately after the post closed. Note that there are no people, no vehicles, and no aircraft.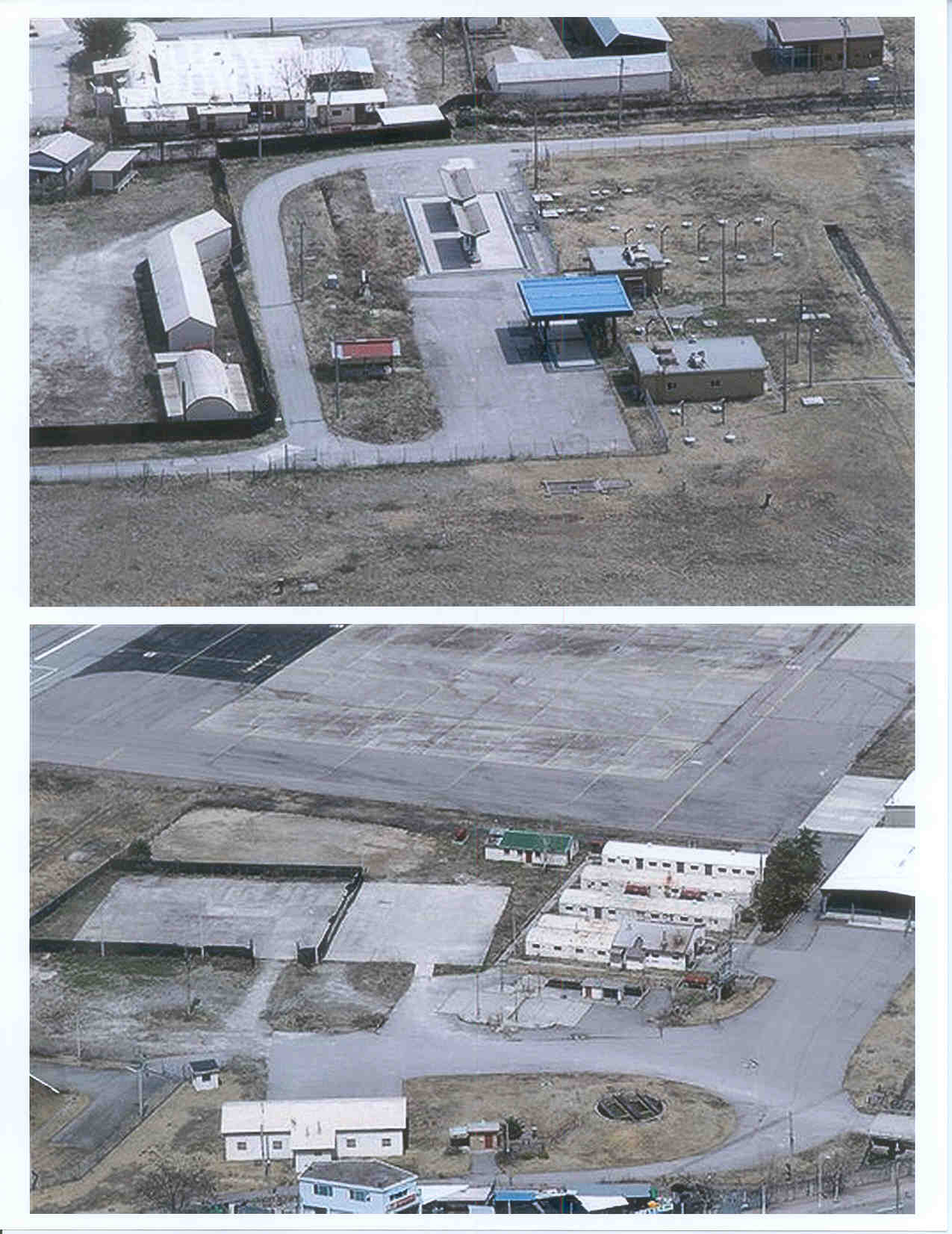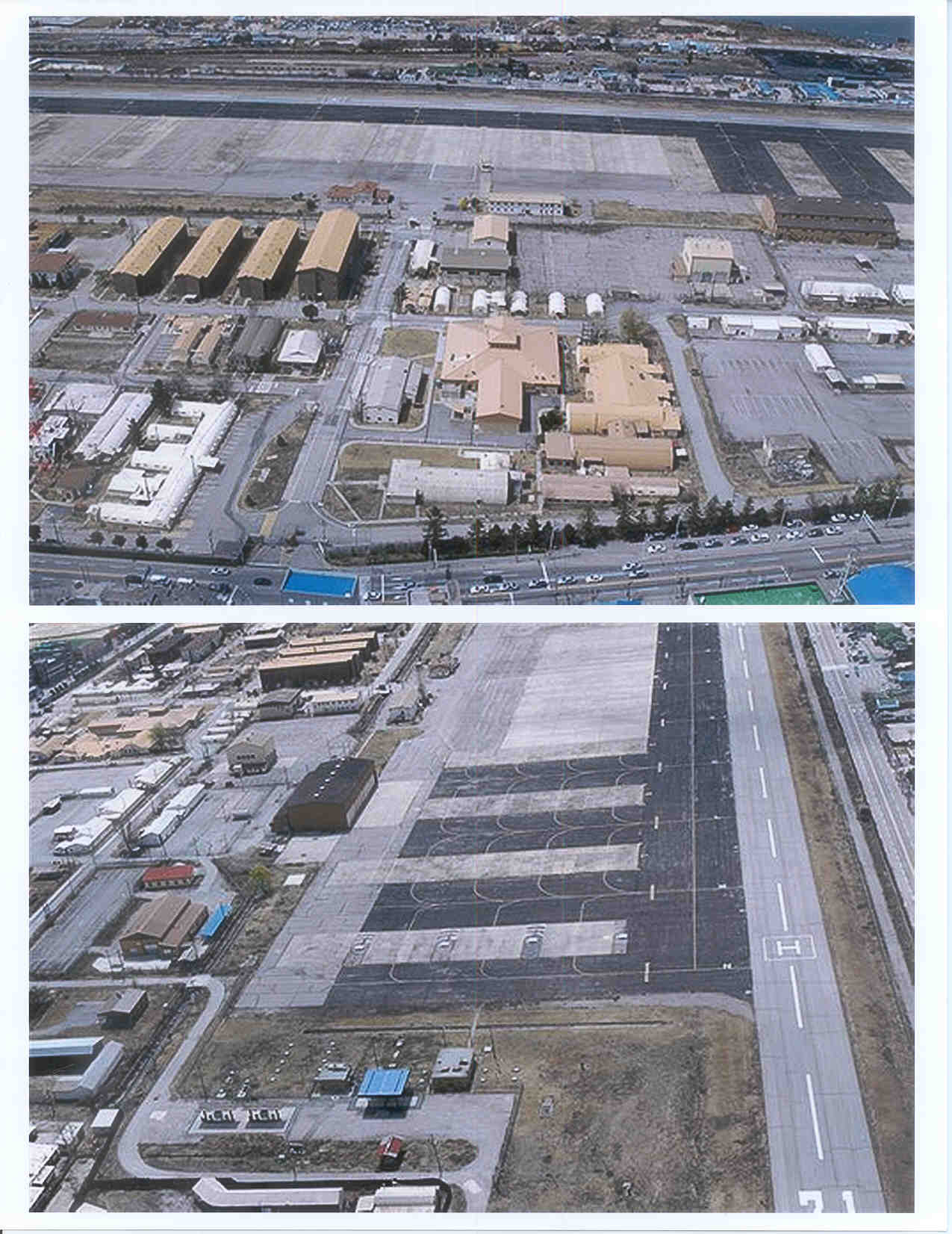 NEW PHOTOS


Here are some photos that were sent to me recently. Some are very clear, others are hard to make out, or are very small. I put captions on the ones that seem to need it. There are several photos of the airfield, helicopters, the control tower, two of the hijacked airliner, other scenes around the area. Some of these appear elsewhere on the web, but you may not have access to them or have seen them. Take a look!

We are always looking for new stuff. If you have photos you're willing to share, send me an email.




HIJACKED CHINESE AIRLINER

This is a photo I got in an email a while back. The fellow who took it had been stationed at Camp Page in the early 1970s and had returned there on vacation in 1983. The plane in the picture is a hijacked Chinese airliner that landed at Camp Page during his visit.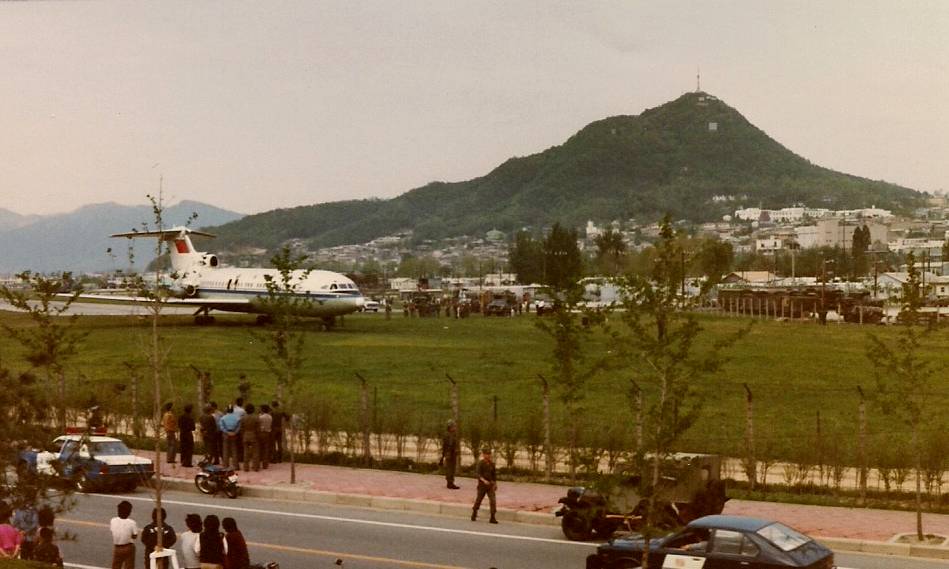 Here's what apparently happened: On May 5, 1983, six Chinese citizens hijacked a commercial CAAC jet flying from Beijing to Shanghai and forced the pilot to fly it to South Korea. The New York Times reported that the plane was carrying 105 passengers, that two crewmen were shot while the plane was in the air, and that it landed at "an American Army base northeast of Seoul." The US Army base wasn't named, but the picture seems to settle that point. The Chinese sent a delegation of 33 representatives to Seoul to negotiate the return of the plane, which opened talks between the two countries and ultimately, we are told, resulted in improved relations between them. The passengers, crew, and plane were returned to China; the hijackers served a year in prison for violating South Korean airspace, then went to Taiwan, where they were received as heroes.

NEW CAMP PAGE NOVEL

An author named Harry Bryce has recently published a novel about Camp Page in 1968 called Land of the Morning Calm. The hero is a 2nd lieutenant who comes to Page to take over as provost marshall in the "5th Missile Command" shortly before the Pueblo incident. I think this novel is a must-read for anybody who was there in those days. Here is the text from the back cover:

It's 1968, and Herb Royce, a lieutenant in the U.S. Army Military Police, has been married for less than two weeks when he receives his orders to ship out. To his surprise, he's not heading off to fight in the jungles of Vietnam; he is being sent to Korea instead.

Not willing to be left behind, his wife, Joyce, a headstrong Canadian nurse, follows him and gets a job in a Korean hospital next to Herb's camp. But little do the two realize just what they've got themselves into. North Korea's dictator is desperate to start a second Korean War in parallel with the Vietnam conflict. The snatching of a U.S. Navy ship, the "USS Pueblo," is just the beginning of a murderous yearlong struggle.

Unfortunately, Herb has more than a maniacal dictator to deal with. His unstable, alcoholic colonel commands a tactical nuclear rocket outfit and clearly hates Herb's guts. It's soon evident that the colonel wouldn't mind sending Herb back to the United States in a body bag.

In an increasingly hostile environment, Joyce and Herb find their relationship tested in a strange and deadly world filled with spies, black marketeers, thieves, prostitutes and murderous North Korean army commandos. But when Herb rescues an abandoned Korean infant, the couple embarks on a truly extraordinary journey, one that will define them in ways they never thought possible.


ABOUT CAMP PAGE

For about 50 years, Camp Page was a US Army post located in the city of Chunchon, South Korea. It began as an airstrip called K-47 during the war, became the headquarters of the 4th Missile Command from 1958-1978, then was headquarters for the 1st Battalion 2nd Aviation and 542nd Medevac until it closed in 2005.

My own Camp Page experience is limited to the years 1967-1969, when I was stationed there as a teletype repairman in the Commcenter Section of 226th Signal Company, part of the 4th Missile Command.

My interest in Camp Page, though, extends to what happened before I got there and what happened after I left, and my goal is to eventually cover all those years. If you have pictures of the camp or the city of Chunchon (or better yet, a movie) that you're willing to share, please contact me, and we'll try to put them on here.

I hope you enjoy the site.

DC



A more recent picture of Camp Page. Except for the mountain, nothing looks familiar to me, not even the telephone poles.